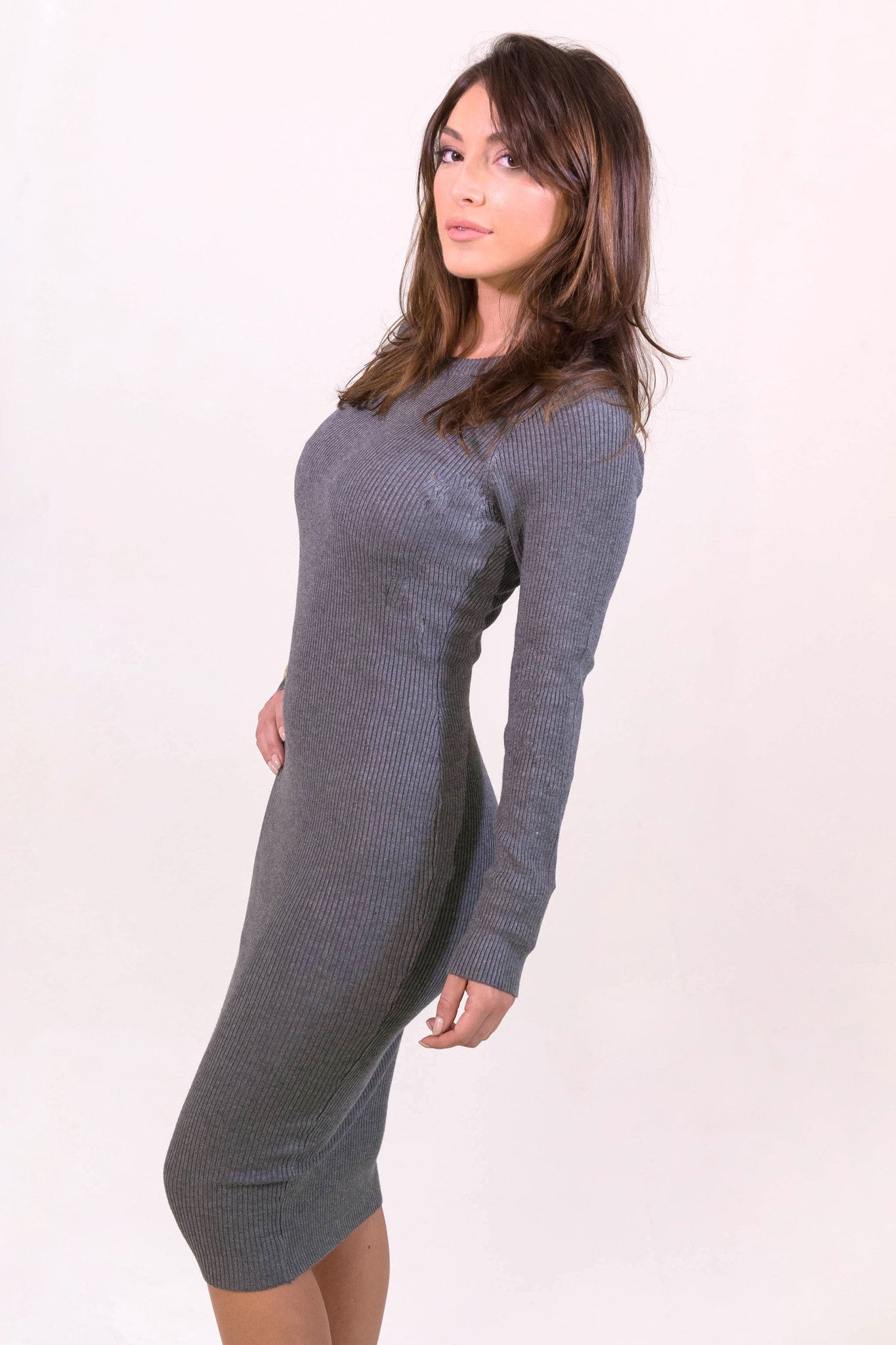 Rehab Slay Dress - Grey
Grey sweater material, long sleeved dress. High neck and simple cut. This dress is great for everyday. It is easily styled with a sexy blazer or vest. Have fun with the opportunity to go with a crazy shoe as this dress with let them shine.
- Model is wearing a size small.