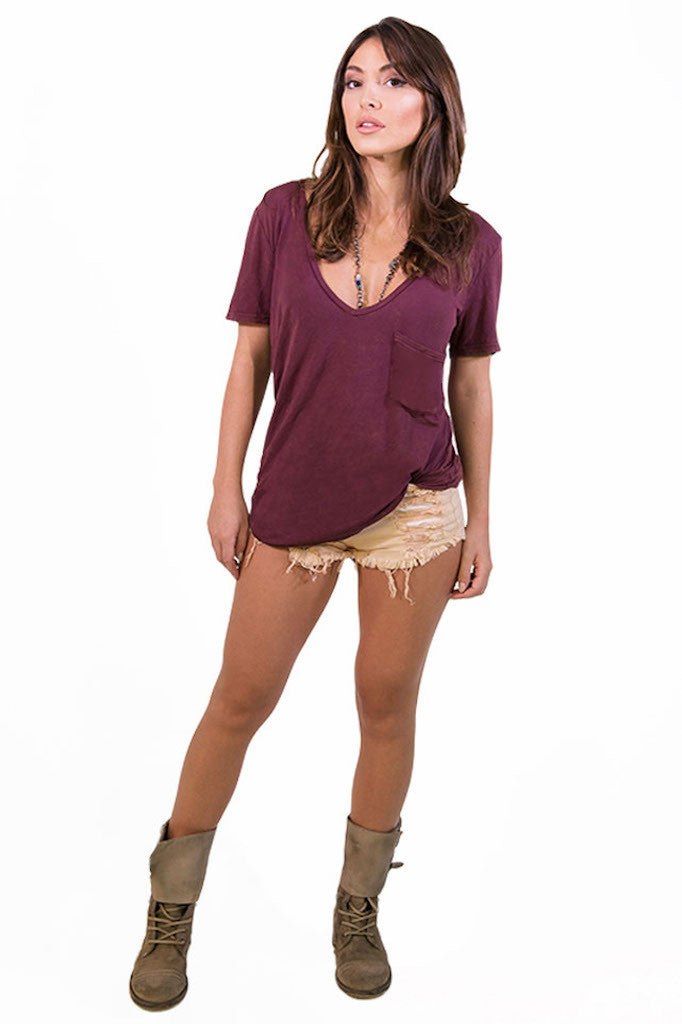 POL Lazy Pocket Tee - Burgundy
A boyfriend style v-neck tee. Available in burgundy and olive green. With a slouchy lived in look this tee has endless appeal. One of those better buy it in every color pieces. Make every outfit look effortless. This tee combined with sexy cutoffs or with layers of sweaters and accessories. You cannot go wrong.

Available in Burgundy & Olive.
Model is wearing size small