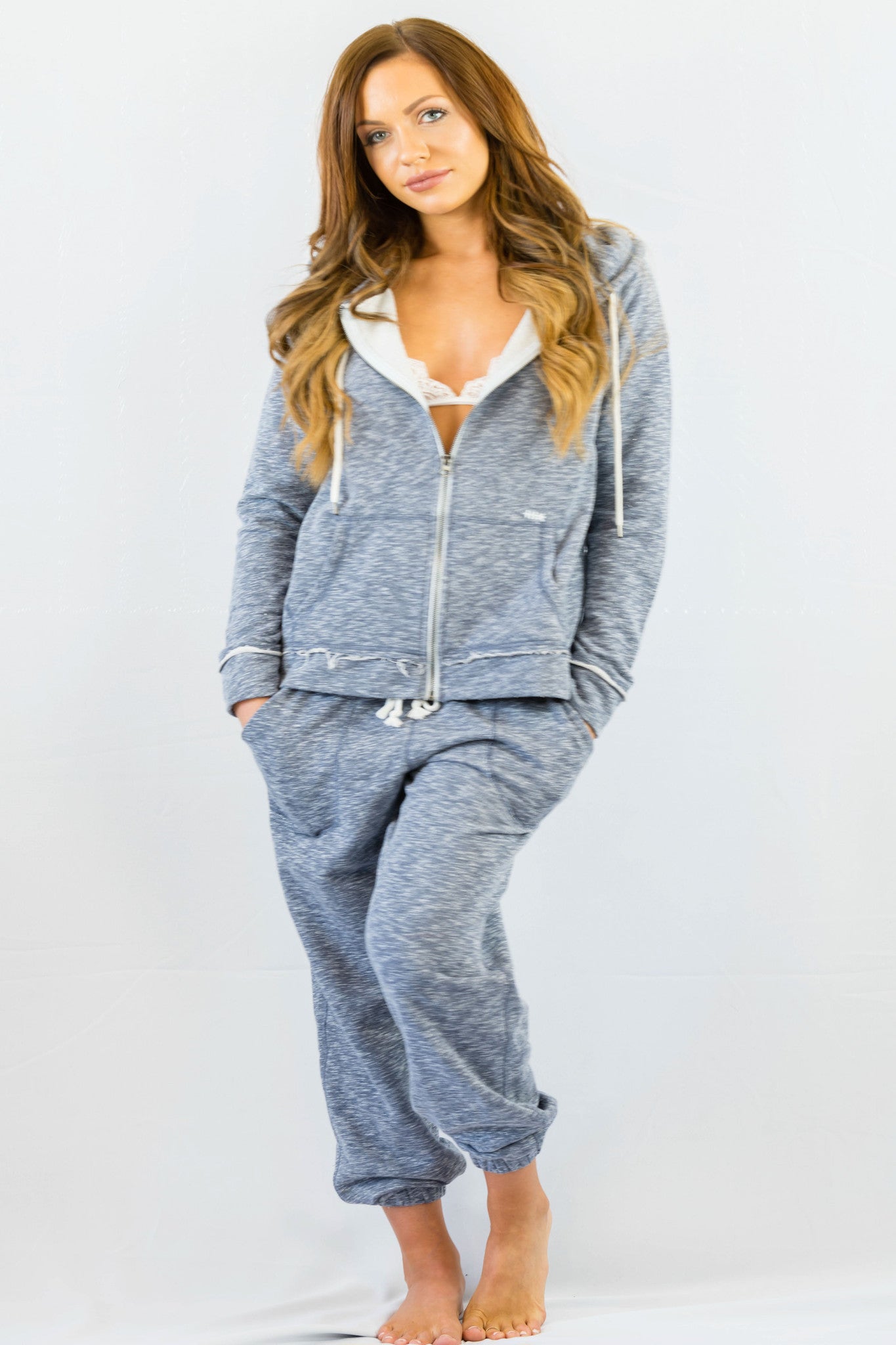 NikiBiki Work Sweat Two Piece Sweatsuit
There is nothing better than throwing on a pair of sweatpants with a hoodie. This stylish denim-colored sweat suit is the epitome of comfortable. These sweatpants can be worn long, or scrunched up! Complete with pockets and a roll down logo that says "WORK SWEAT" you'll never want to take off these babies! Who knew a sweatsuit could have style?
- Model is wearing a size small.